14th Annual Workshop July 3-9, 2016
Immerse yourself in small ensemble coaching, classes, jam sessions and concerts spanning
the genres and styles of jazz, rock, world and fiddle. Rehearse and perform improvised
music in small ensembles alongside master artists with over 25 performances in a variety of venues!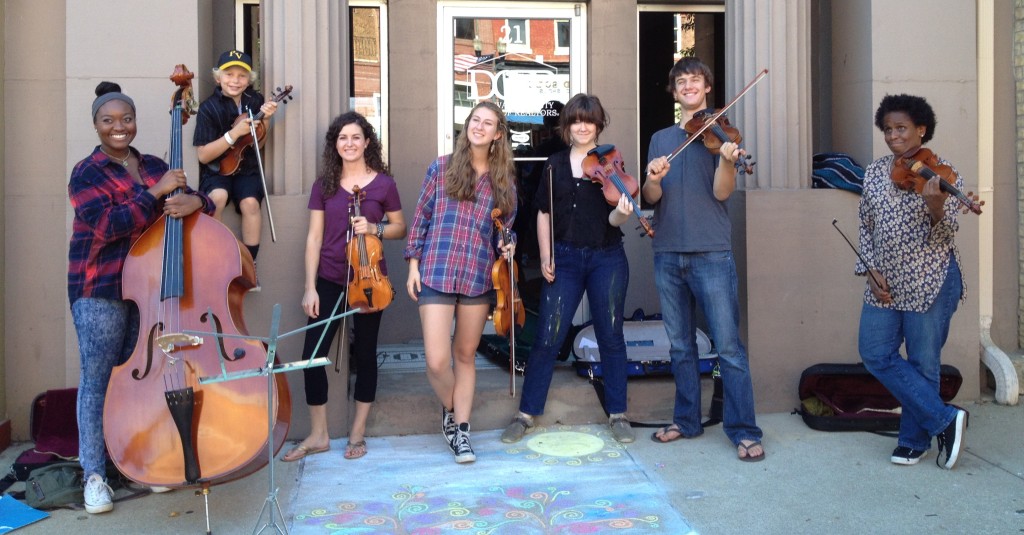 Who is Creative Strings Workshop for?
Creative musicians, especially string players, with a drive to expand their playing horizons.
Adult Program – (July 3-9) Perfect for intermediate to advanced players age 15 and older and of all styles and interests. The Adult program is for professionals, amateurs, teachers (graduate credit available), retirees, fiddlers, jazzers and future rock stars alike, and includes classes, jam-sessions, and workshops over the course of five full days. Click here for more information.

Youth Program – (July 5-8)  For local Columbus-area middle school and high school students at the beginner to early intermediate level, the Youth Program meets four hours per day and is subsidized to offer local students affordable and fun summer enrichment. Click here for more information.

Should I do the Youth or Adult programs?
If you are local to the Columbus area and between the age of 11-16, the youth program may be right for you. It is less intensive, 4 hours per day, and serves more as an introduction and survey course.
If you are 14 or older, and you are looking for a full-on intense summer camp experience, we recommend you sign up for the adult program. This is the full Creative Strings Conference experience that goes from morning to late night every day. We've had adult registrants from ages 14-80 in the past!
What sets us apart?
Positivity. Our participants interact with amazing faculty in an intimate, challenging, but welcoming set-up. 
Community. Students collaborate musically, personally, and professionally with players from around the world. Participants escape the rigid structure of traditional academia as they rehearse, perform, dine, jam, party, network, and learn with world class artists.
Versatility. We tailor your experience according to your level and interests.
Travel, Food, and Lodging
The Creative Strings 2016 Summer Conference is being held near Columbus in Delaware, Ohio, July 3-9, 2016. The nearest airport is Port Columbus International Airport (CMH). We will provide shuttle rides to and from the airport. Camp is hosted at Ohio Wesleyan University. On-campus room and board is available and recommended. Arrive July 3rd before 4PM and depart July 9th before noon.
This interview with Yamaha goes over many more details and things to expect at the Creative Strings Workshop!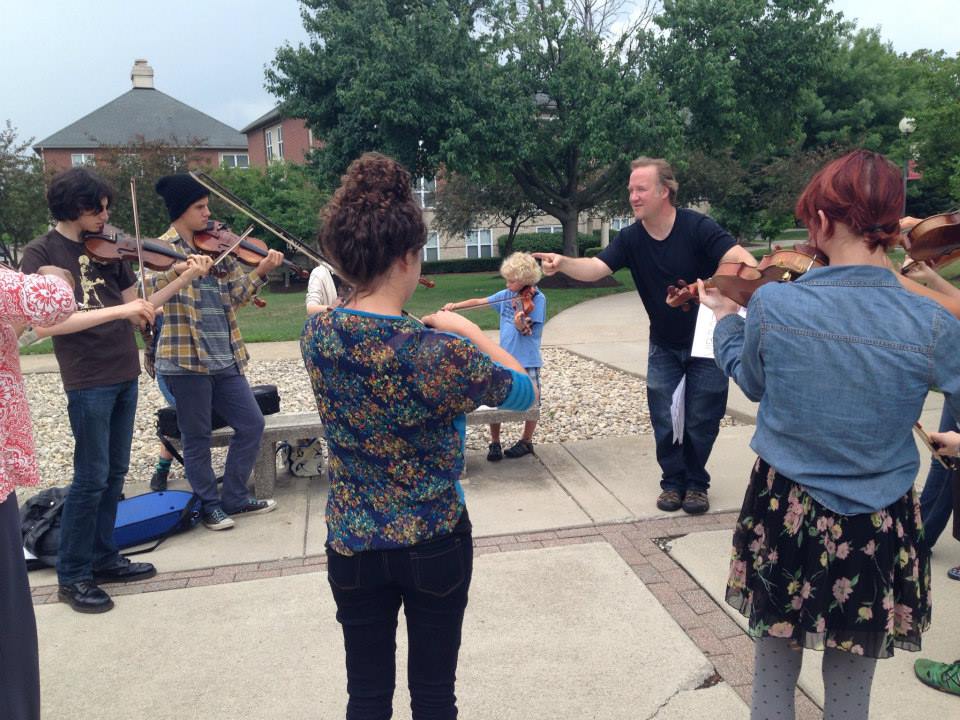 Sponsors
Special thanks to this year's sponsors for their support towards scholarships and/or other associated costs:
Ohio Arts Council | Greater Columbus Arts Council | Music Loves Ohio | Yamaha Strings | D'Addario Bowed | The Loft Violin Shop | Music and Arts | Electric Violin Shop | Dixon Stein | Chamber Music Connection | Columbus Music Co-op | City Music Columbus