Adult Conference Program:
June 28-July 4, 2015

For the Youth Conference, click here
Questions? Call Christian Howes directly at 614.332.8689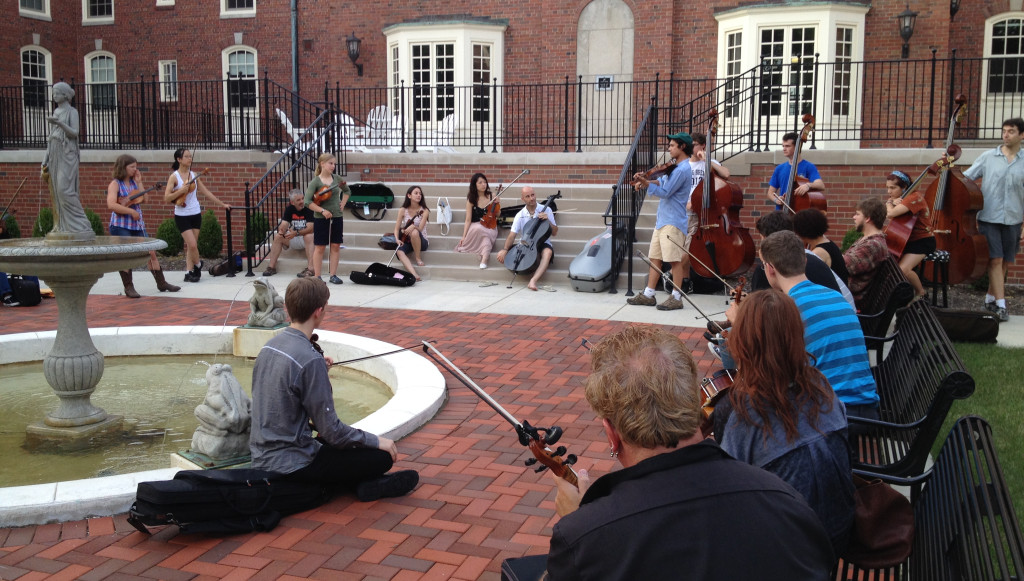 At the Creative Strings Conference, you will receive instruction tailored to your interests, network with some of the world's leading improvisational string performers and teachers, and develop your playing through classes and real world gigs. Participants come from all over the world to learn, rehearse and jam among players of all ages and abilities. So, is Creative Strings right for you?

The "Creative Strings Workshop" is a one of a kind performing and educational session for young professionals and developed players alike… I truly believe that this program includes the highest level of ability I've seen. Through clinics, rehearsals, and daily public performances, players in the workshop truly do get a real taste of what a traveling performing musician lives like, which is why I fully support this program and look forward to seeing it be promoted as THE place for young professionals and developed players of the present and future.

Dana Leong (Rising Star Cellist and Instructor)
;
Instruction Catered To Your Interests
The schedule is very adaptable and we help you customize a course of study throughout the week around your diverse skills and goals. Additionally, outside of the standard classroom schedule faculty are always willing to sit down with you one-on-one and go over that specific idea that overwhelmed you, or talk about how to play more like your idol. The learning doesn't stop once the class is over!
"But I've never played jazz before!"
You're not alone! Every year, the Workshop has its share of players who have never played jazz or any style other than classical, and every year, they finish the week with a strong fundamental understanding of the things they need to continue their education.

Camp Specifics & Frequently Asked Questions
What is the cost?
For the full-adult program, tuition is as follows:
$975  – tuition only
$1295 – tuition + shared room
$1430 – tuition + single room
A $200 non-refundable deposit is required to register. You may pay off the remaining balance prior to June 28. You may also purchase your tuition (and any room and board) in full.
Come to grow and connect with a community of creative artists!
When do I arrive/depart?
Those of you who purchased dorm/meal plan are covered from Sunday, June 28th dinner through Saturday, July 4th breakfast. Typical arrival time is Sunday afternoon and typical departure time is Saturday morning. If you are arriving before Sunday or leaving Saturday after 12PM (noon), you will have to find a hotel to stay at for the extra night(s). For a full list of hotels around the area, please visit here.
Is food included?
YES! Breakfast, lunch, and dinner are included with all tuition fees. Feel free to bring snacks!
What are the facilities like at the workshop?
The venue and facilities at Ohio Wesleyan University are among the finest we've worked with at the Workshop. The dorm rooms are all air conditioned and well-maintained. The other buildings that will hold performances and classes are also taken care of and are under the great care of the people at Ohio Wesleyan.
How do I get to Columbus?
Port Columbus Airport is very convenient for out of town travelers. Or you may look into the following air transportation options: Air Canada, Air Tran, American Airlines, Continental Airlines, Delta, DirectAir, Midwest Airlines, Southwest Airlines, US Airways, United, USA 3000. If you use Expedia, Kayak, or any similar sites, don't forget to check Southwest airlines and/or Air Tran as these sometimes do not show up on Expedia, Kayak, etc.
What do I bring?
One nice casual outfit in case you perform at a more formal venue
One set of warm clothes. Although the Workshop in July, Ohio weather is often unpredictable and a set of warmer clothes may be needed.
Toiletries and personal hygiene products, like shampoo, soap, toothbrush, etc.
Pillow and blankets. Ohio Wesleyan will provide these but it never hurts to have a back-up.
Extra cash for late night snacks, etc.
Materials to take notes. Notepad, pen/pencils, etc.
An acoustic instrument. If you have acoustic and electric instruments, bring both!
Any and all instrumental gear. Especially if you're driving, please bring amps, cables, effects processors, etc.
Recording device (if you have one)
Car. The more drivers the better! If you can bring a car, it would help the overall flow of the camp so that people are able to get from the campus to the venues we perform at daily/nightly.
What's the schedule like?
This program is packed, normally starting at 10 a.m. and sometimes jamming until the wee hours! There are clinics in the mornings, clinics and rehearsals in the afternoons, rehearsals, jams, and performances in the evenings.
You will have the choice of several small ensembles to rehearse and perform with. Each ensemble will have limited rehearsal time to develop a large amount of repertoire and you will then perform with your ensemble in a variety of venues including, cafes, outdoor festivals, restaurants, clubs, etc.
The real life experiences of preparing for the gig, finding the gig, getting a sound, and performing for real audiences will transform you and give you the confidence to perform and prepare at a higher level.
What instruments are allowed?
We welcome any and all string instruments; violin, viola, cello, bass, guitar, mandolin…
I live close to Columbus. Do I have to stay in the dorms?
No! If you wish to commute from your home, a relative's home, etc., you may. When registering for the Workshop, simply choose the "Tuition Only" option. This way, you'll only pay for tuition, and not for room and board.
I am a parent and would like to send my son/daughter, but I would like to come to the Workshop too. Can I do this?
Yes you can! If you simply wish to come along to Columbus and accompany your son/daughter, you may. You will, however, have to pay for room and board to stay in the dorms, but you will not pay CSW tuition as you would not be participating in the classes, performing, etc. To arrange for this, please email chris@christianhowes.com.
Thanks so much for everything this week. The creative strings workshop was incredible, all of the sessions were brilliant, the teachers inspiring, and I absolutely think you accomplished your goal of changing all of our musical lives! I can't wait for the next one …and just so you know, I've already got my eye on several fellow string players I want to try to bring with me next year!

Corinna – Participant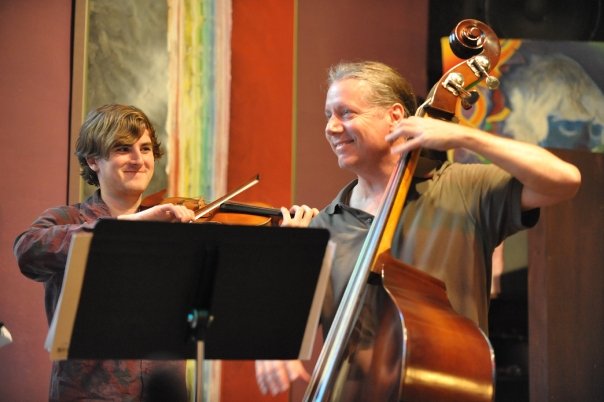 Do you still have questions not answered here? Please call Christian Howes at 614.332.8689 / email chris@christianhowes.com and we will promptly respond to any questions you may have.